The coronavirus epidemic is presenting the world with unprecedented challenges. While an increasing number of workers are suddenly unemployed, many others are quickly learning how to work remotely. If your home environment is not optimized for productivity, unforeseen risks can easily appear.
Staying focused and productive while working remotely will be an essential skillset moving forward. In 2018, Forbes predicted that half of the American workforce will be remote by 2027. That number might have been accelerated due to the coronavirus. The following 30 items will help you navigate this new terrain.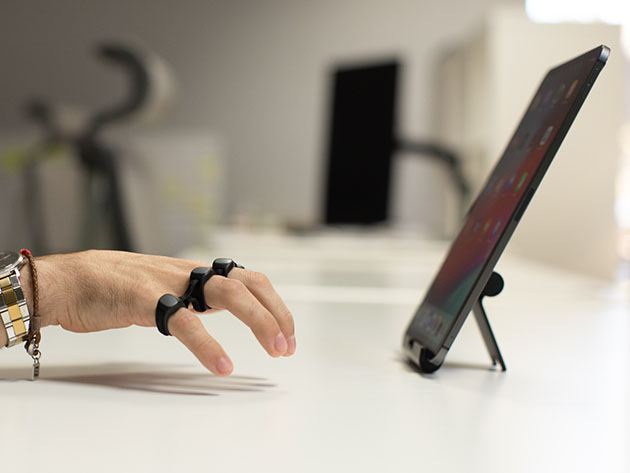 While we haven't yet achieved Matrix-level floating screens, we're getting close. Save your fingers and reduce the speed from your brain to device with this unique wearable. Tap Strap 2 allows you to text or control your device by tapping on any surface. Featuring accelerometers in each finger ring, the Bluetooth-enabled strap works as a keyboard, mouse, or device controller. Bonus: it relieves tension associated with repetitive typing. Pick one up today for only $169.95, 14% off of the original price.
If finger rings aren't your thing, pick up this sleek rechargeable mouse that easily tracks over any surface. The built-in rechargeable lithium-ion battery recharges at light speed and only needs monthly recharging. Best yet: get 31% off the retail price as its certified refurbished. Picks yours up today for $54.99.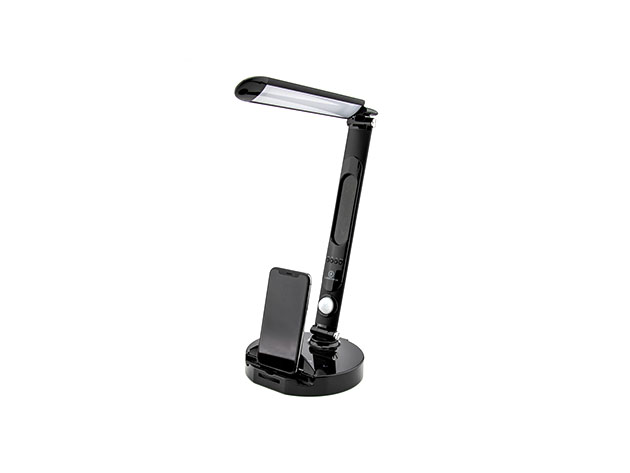 There will be a whole lot of new workspaces with millions of people now working remotely. Maximizing your space is key. This sweet dimmable desk lamp doubles as a universal phone charger. Mac or Android? No matter. The lamp's arm even tells you the date, time, and temperature. Not a bad deal for $89.99, a 24% discount from the list price.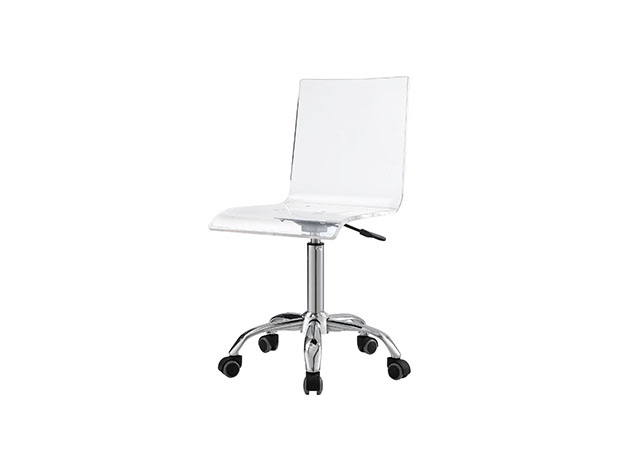 Add this elegant and functional desk chair to your home office. This transparent beauty will meld with any color scheme in your home; the wheel casters are designed to prevent scratching. Comfort? You bet. At 67% off its list price, don't miss out. Invest in this chair for only $229.99.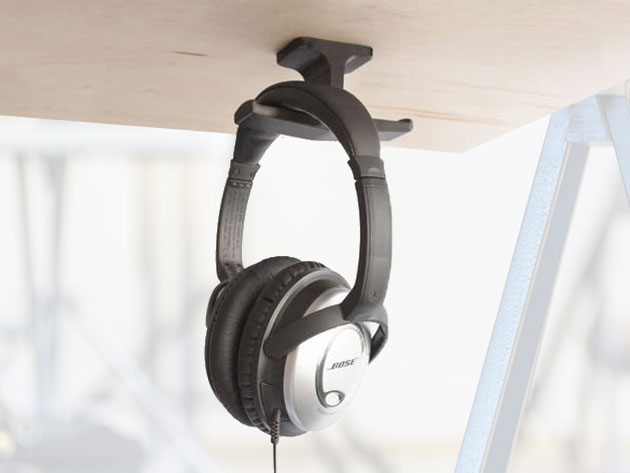 Storing headphones is one of those annoying facets of modern life. Yet never has a storage solution been needed as much as now, with the sudden uptick in Zoom calls. The Anchor borrows the wisdom of smart bars with handbag mounts. It installs easily and includes two hooks for two pairs of headphones. This no-brainer addition is now 40% off at just $11.99. 
An estimated 70 million Americans currently suffer from a sleep disorder. One of the biggest culprits is blue light from our devices. The blue light blockers are both fashionable and functional, protecting your eyes from the dangerous consequences of blue light exposure, including sore eyes and headaches, as well as issues with sleep. Order these blue-light-blocking glasses today for only $89.99, a 17% discount off the manufacturer's price.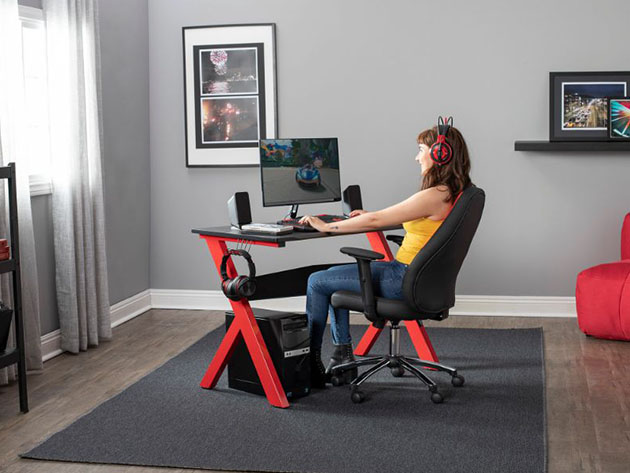 Mouses are one thing. For the serious gamer, this desk is a must-have. With its 45-inch wide x 23.75-inch deep gaming surface, the desk features a simulated carbon fiber finish and a beveled front cutout that keeps you immersed in the action. A cup holder, headphone hook, three grounded outlet receptors, and two USB charging ports make this the ideal platform for you to focus on the game. A 24% discount puts this in your favorite room for only $239.99.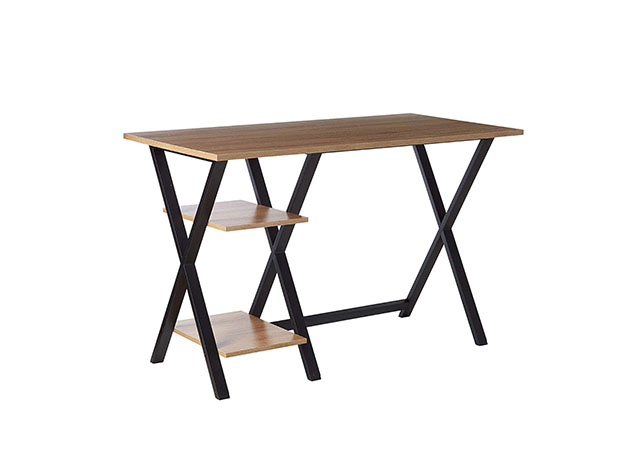 Writers need desks too! This minimalist beauty has two shelves and a writing surface that's 47-inch wide and 23-inch deep. The desktop maximizes space while the design allows you to tuck it into almost any corner. This is the perfect desk for the new work-from-home force. At $159.99, you'll save 24% off the list price. 
Investing in a desk is great, but many of us will need flexibility in our workspaces. This laptop docking station stand features nine outputs, including  HDMI, RJ451, and SD Card/Micro SD card readers. At 12.2-inch in length, most every laptop easily sits on top. The ergonomic design allows you to find the right angle for you. Right now it's 30% off, a bargain for only $69.99.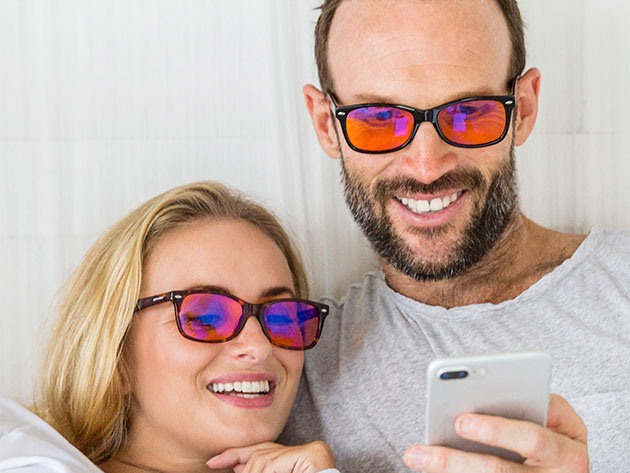 While blue wavelengths boost attention and reaction time during daytime hours, we tend to use our devices early in the morning and late at night as well. Logging onto your computer or scrolling through your phone after sunset has been shown to negatively affect your circadian rhythm, disrupting your natural sleep cycles. The result is trouble falling and staying asleep, which has profoundly detrimental consequences. These nighttime blue light blocking glasses help you to optimize your sleep—important, given the elevated anxiety many of us are feeling right now. Get yours for only $49.99 and save 27%.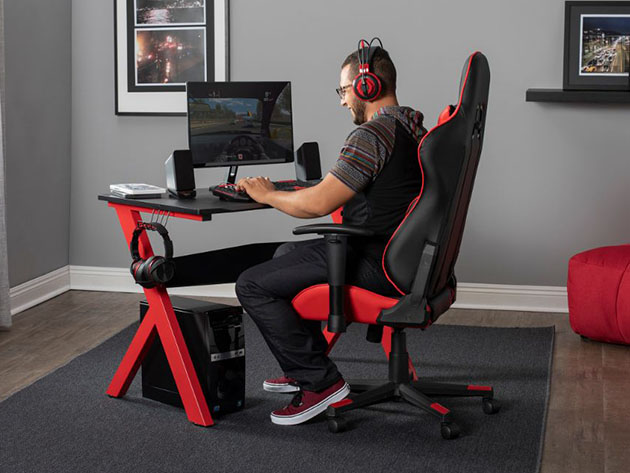 If you're going to invest in a desk and mouse, complete the set with this stylish high back gaming chair. You can adjust the seat height from 17-inch to 20-inch and lean back to a 55-degree angle. The headrest and lumbar support provide comfort so you can focus on what you do best: the game in front of your eyes. At 40% off the original price, don't miss out: pick one up for $219.99.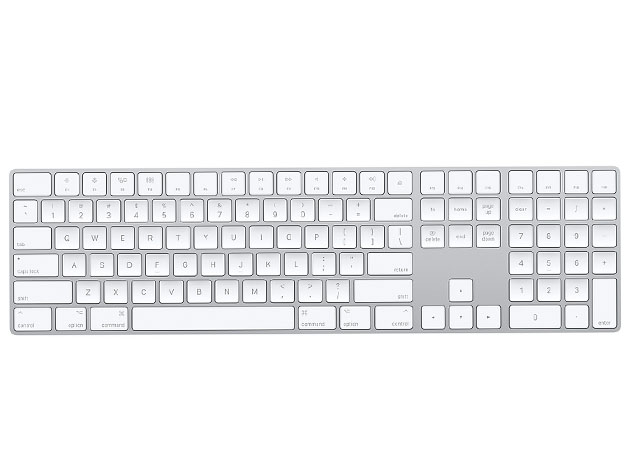 Of course, old school Mac lovers will feel safer with this certified refurbished keyboard. This Bluetooth standard features what you know and love a numeric keypad, document navigation controls, and full-size arrow keys. A rechargeable battery only needs plugging in once a month (or every few months). The thin size makes it easily transportable. At $99.99, you can't go wrong. That's a 23% savings.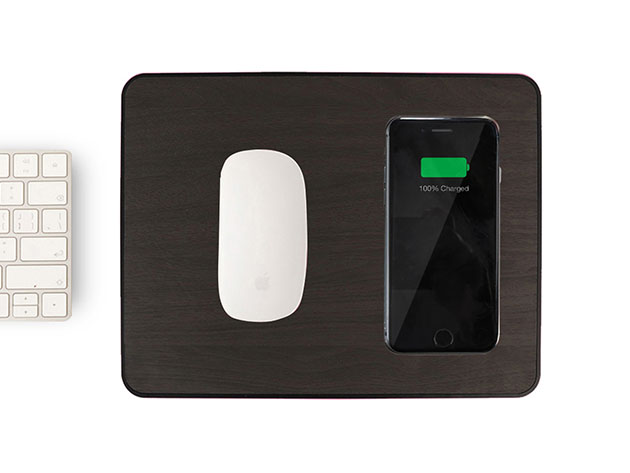 This isn't your grandparent's mouse pad. Simply put your phone next to your mouse while you're hard at work and watch the battery be replenished. The smooth surface makes it easy to track across while the pad is compatible with all smartphones—with or without Qi receiver. The 34% discount makes it a steal. Order yours today for only $16.99.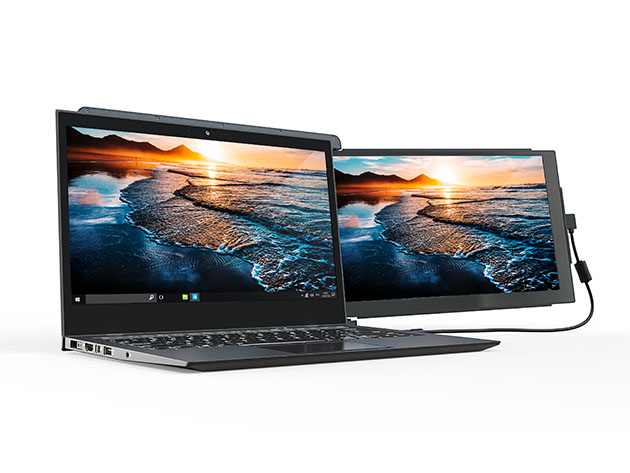 Working with two screens is a boon for productivity yet expensive in terms of real estate, especially if you're trying to negotiate space with others. This multitasking gem allows you to utilize two screens on the go. The screen features 270-degree rotation capabilities along with a 180-degree presentation mode. Boost your productivity while maximizing space. Use coupon code SAVEDUEXPRO at checkout to get the Mobile Pixels DUEX Pro for $179.35.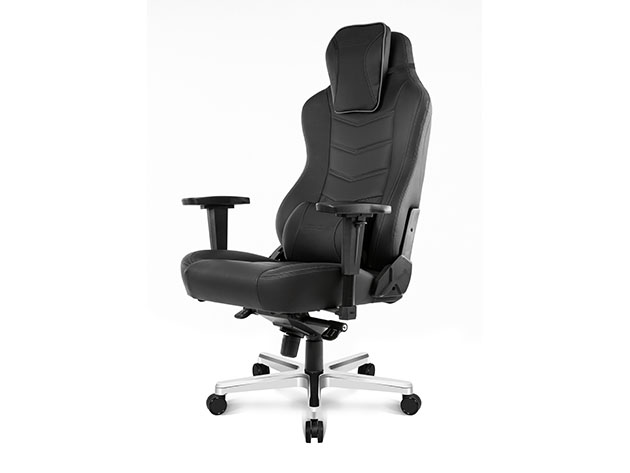 For work-at-home pros with the space to offer, this executive chair will make you the king or queen of your home office. The all-metal frame and PU leather upholstery make this a lesson in comfort and elegance. The Rock-It & Lock-It function makes reclining easy. Support pillows are included. Luxury at a great price: gets yours today for 34% off the original price. A steal at $389.99.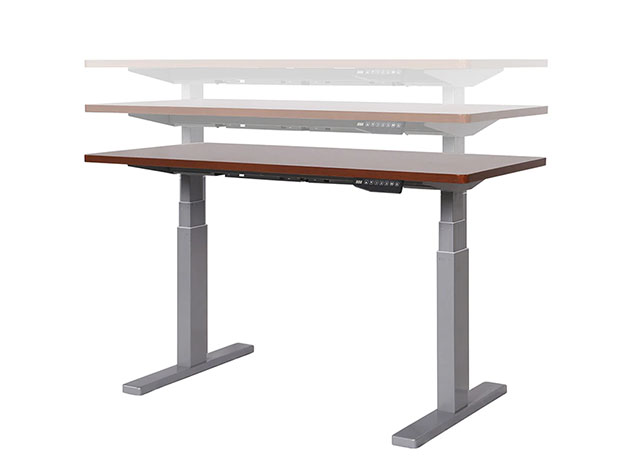 With all of these great seating and desk options, we can't forget about one of the most important evolutions of the modern workspace: the standing desk. This 48-inch wide by 30-inch deep desk lets you choose the perfect height for sitting and standing with a dual-motor, three-stage base. Choose any height between 23.4-inch to 48.5-inch and set it in the controls. The environmental cost is low as well. Built with environmentally-friendly MDF and wood veneer top on top of a durable metal base, it is being offered at a 19% discount. Pick up yours for only $800.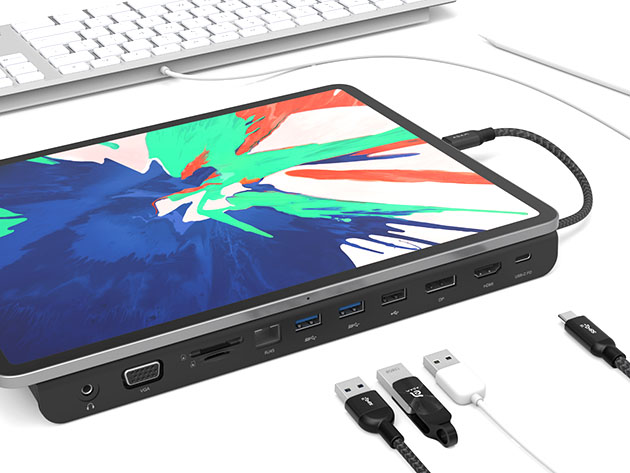 Quit searching through a box of hubs and connections with this extensive 11-port hub. Power up your devices, download to external drives, connect via ethernet, or mirror screens with ease. The design allows for improved typing comfort and heat dissipation. Take advantage of this space-saving gem at a 21% discount. This hub can be yours for only $140.99 today.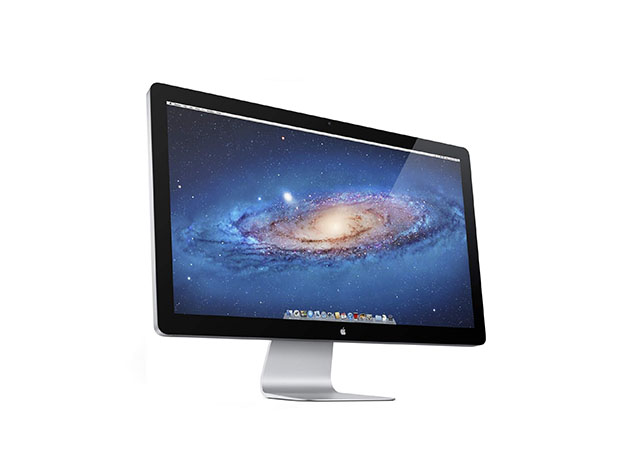 No more squinting at your notebook. This 27-inch Thunderbolt Display will keep you focused and productive. Even better, the screen powers and charges your MacBook via a MagSafe connector. This is panoramic viewing at its best. As a certified refurbished model, you can get it today for 50% off. Take your game to a whole new level for $499.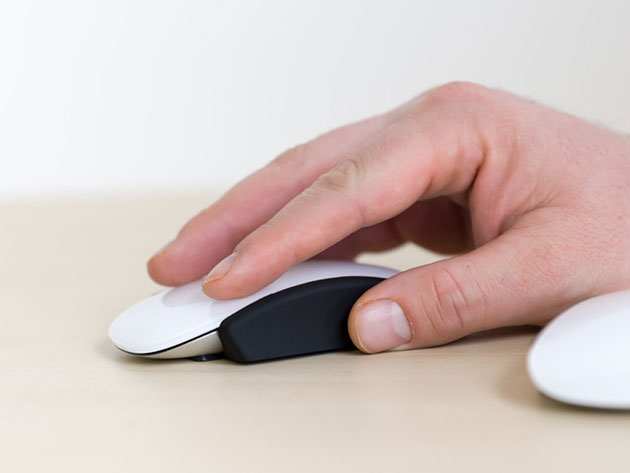 Dependability is comforting in stressful times. Some of us don't need a gaming mouse. The original Apple Magic Mouse works just fine. Yet even then we can create a better user experience. MagicGrips stick to the sides of the first two iterations of the Magic Mouse to give you fingers a bit of padding. The removable 3M adhesive leaves no marks if you need to remove it. And for only $10.99, you'll save 26% off the sticker price.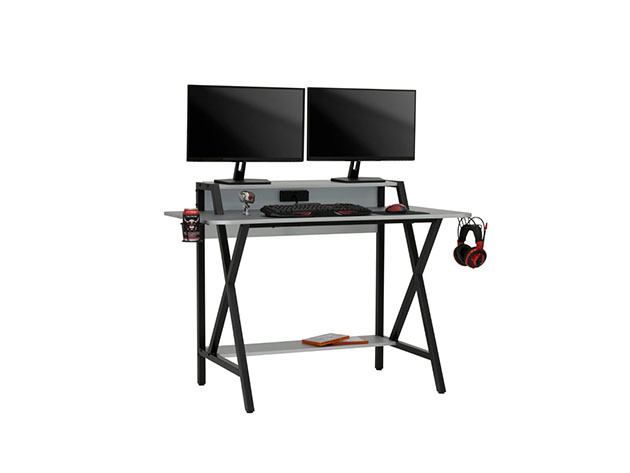 The ultimate gaming desk has arrived! This sturdy console features a 47.5-inch wide x 23.75-inch deep gaming surface. Perfectly designed with a beveled front cut you don't have to sacrifice an inch of room for all your accessories; the cup holder, headphone mount, and bottom shelf keeps everything within reach. With a special 24% discount, add this desk to your gaming space for maximum focus for only $239.99.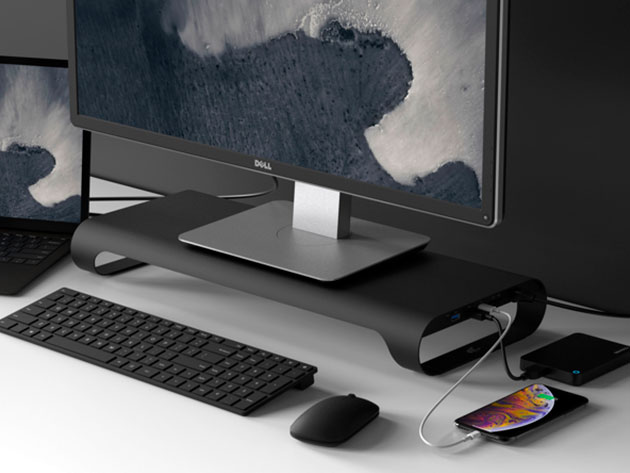 Sure, this laptop stand is sharp from a design perspective, but it does much more than lift your monitor. An array of ports expands your connectivity potential while charging devices up to 4x faster than traditional chargers. After connecting your laptop or desktop via USB, your options include a high-speed USB-C port, 2 USB 3.0 ports, SD slot, micro SD slot and an ethernet port. A hidden drawer is perfect for flash drives and other accessories. Space maximization at its finest for only $144.99.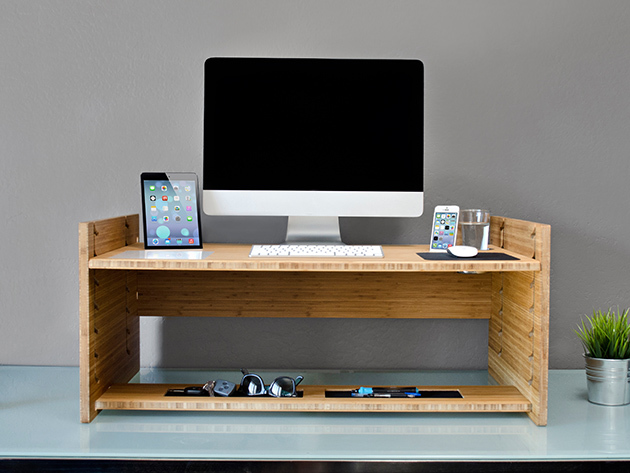 Sit-stand desks are wonderful, but if you already have a desk you love, this gorgeous bamboo addition to your desktop is well worth it. The Lift desk sits on top of most any desk—the dimensions are 37-inch L x 22.5-inch W x 16.2-inch H—and features a variable height of three to 15 inches. It arrives at your door with display docks, built-in mousepad, cup holder, and dry erase board. Classy and functional, this is the perfect way to stand during work hours without rearranging your home. Grab this while the offer lasts for $329.99, a 17% discount.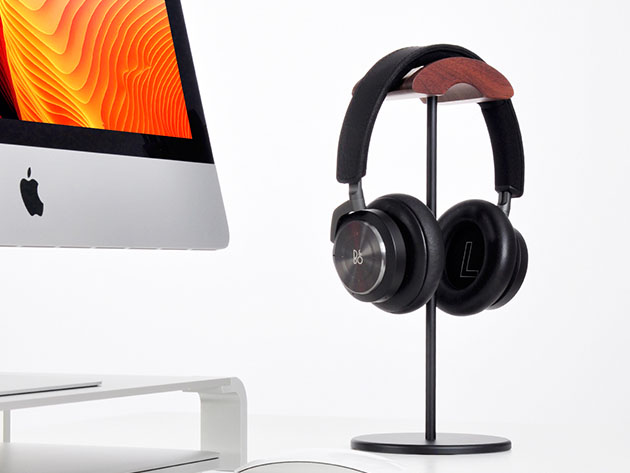 Need a quick place to hang your headphones between video conference calls? This stand features an anti-sliding wooden walnut saddle pad cushion to rest them on. Sturdy and easy on the eyes, the stand measures 11 inches high. The simple design makes it perfect for pretty much any workspace. A deep discount of 63% means this stand is yours for only $21.99.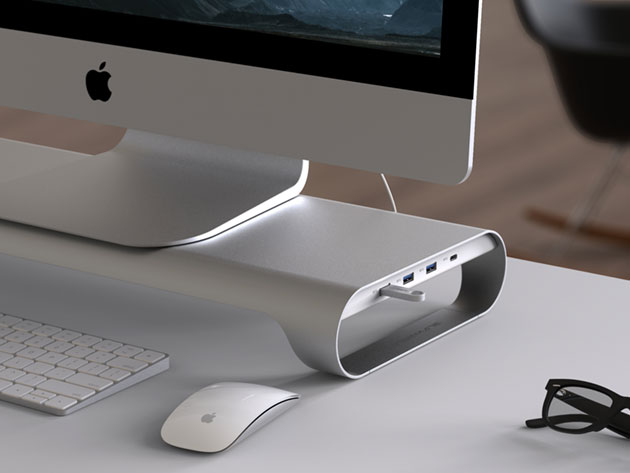 Keep your workspace clean and organized with this minimalist monitor stand. Connect USB Type-A and Type-C devices in the extensive ports located on the side. A concealed drawer adds storage space. The added lift to your monitor keeps your posture perfect as you work throughout the day. The 13% discount is an added bonus. Purchase this stand for $119.99 today.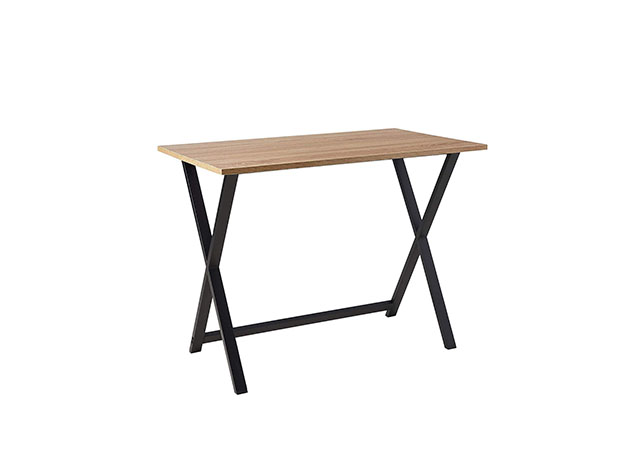 If you need to save on space, this compact desk is perfect for you. At 39-inch wide and 23-inch deep, it can easily fit into corners or other crevices. This is an ideal desk for anyone that needs to set up a remote work station in a pinch. There's plenty of room underneath for extra storage as well. An 18% discount is a sweet deal. Purchase this space-saving desk for $92.99 today.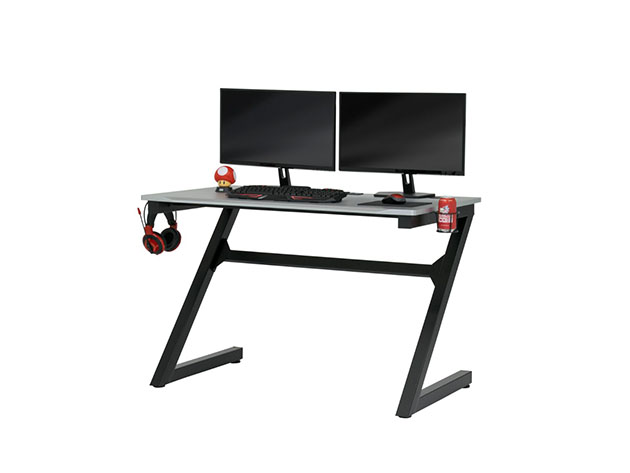 Combining sleek aesthetics with functionality, this gaming desk gives you plenty of room to play. The large 47-inch W x 23.75-inch deep gaming surface offers plenty of room to flex. The power console features three grounded outlet receptors and two USB charging ports, all easily manageable via the covered cord hole. This sturdy desk is on offer with a 26% discount. Order yours for only $249.99. 
Post provided by StackCommerce.
If you buy something through our posts, we may receive a small share of the sale. Please buy a Ferrari. For more of Digg's suggestions on how to spend your money, check out Digg Picks.